July 10, 2017
6 Free Material Design CSS Frameworks for 2017 Compared
It was 2014 when Google introduced Material Design as their design language. Since then it has been adopted and implemented in a plethora of Google products including Gmail, Docs and Drive, to name just a few. Material Design is seen both in native Android and modern web applications – in fact, nowadays it has become increasingly popular.
Those involved with web development may wish to keep up with the latest design trends and implement Material Design in their work. This article sets out to list Material Design CSS frameworks and their specific features, which will hopefully help you pick the best one suited to your project. Choose your partner in crime wisely – you're going to need help when creating those outstanding web experiences after all!
It should be noted that some of the following details, such as framework polularity and available features, may slightly differ over time. Should you be interested in any framework, make sure to check the original resources for any last minute update.
1. Materialize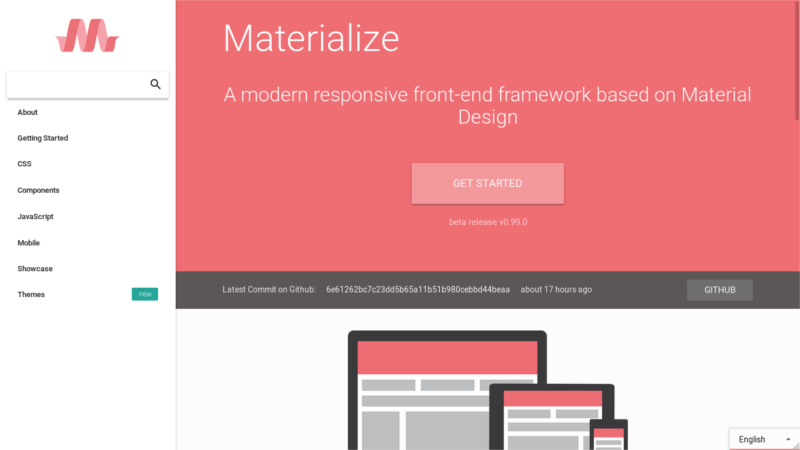 Materialize is arguably one of the most well-known Material Design CSS frameworks out there. Developed by a team of highly skilled, passionate students, Materialize is widely used with many available third party themes. It provides an ideal opportunity to get started with Material Design for the web without sticking your feet into cold water.
2. MUI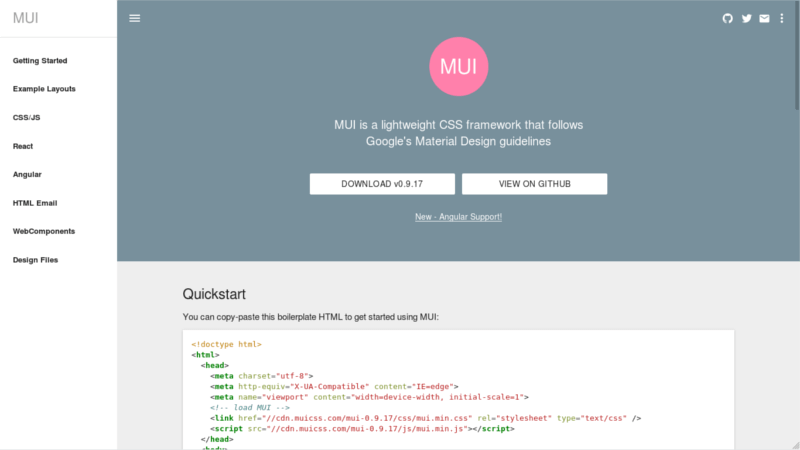 MUI is quite popular as well. Although an individual effort, it raises the bar by providing out-of-the-box support for Angular, Reactand WebComponents. The detailed documentation also deserves a thumbs-up.
3. Surface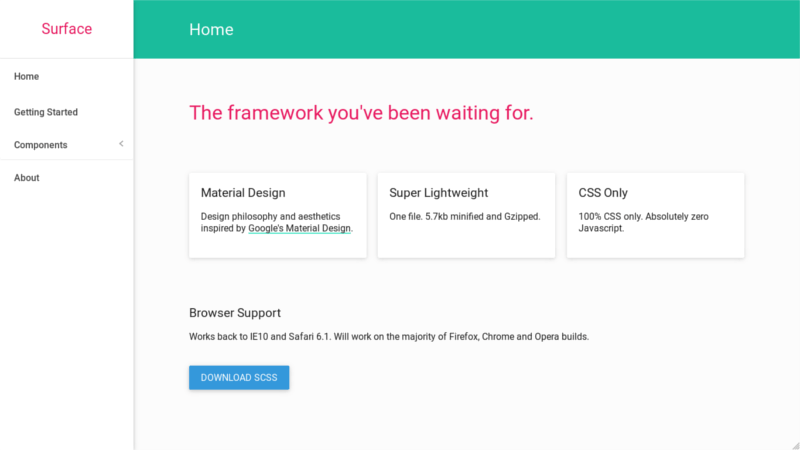 Surface is a minimal, super lightweight CSS framework adopting Material Design. Don't expect an extensive documentation – although it is sufficient enough to help you become acquainted with the framework and get the job done. Surface can be ideal for rapid prototyping and experimenting with new projects.
4. Material Foundation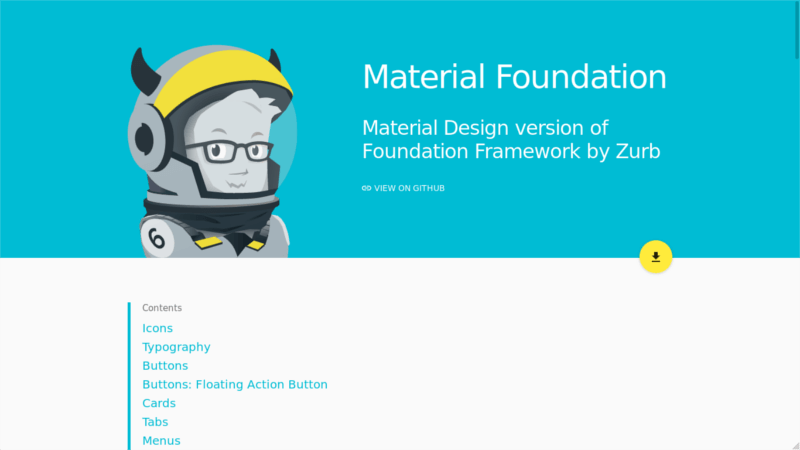 Already experienced with the Foundation Framework by Zurb? Material Foundation was pretty much made for you! The bad news? Development seems to be extremely slow (might even be safe to say abandoned), with not even any point releases. The user base doesn't look big, either. Hopefully somebody might pick it up at some point and resume progress.